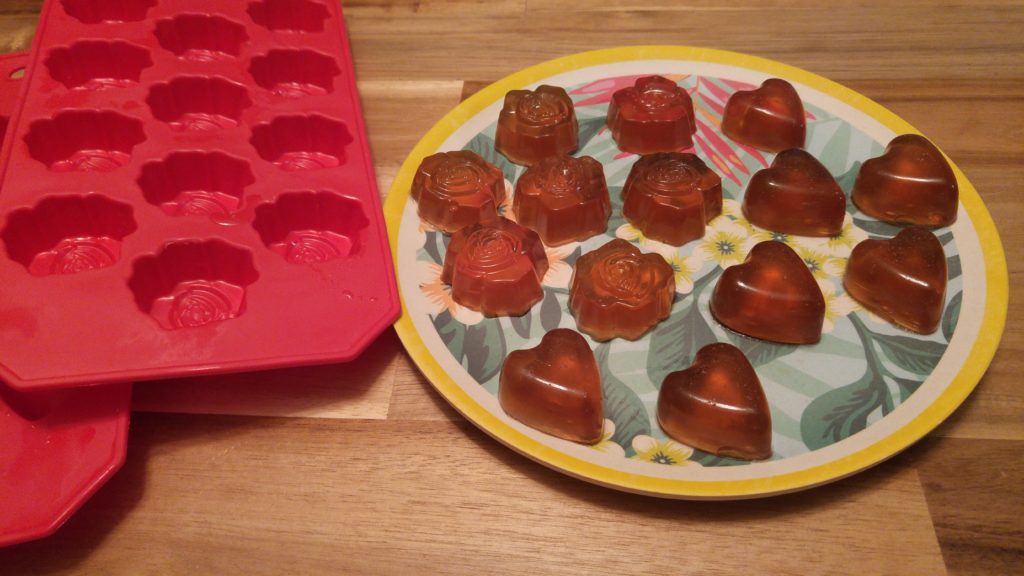 I was once told by my doctor that any vitamins I take should be organic and made of high quality whole foods or they won't be worth taking at all.  Not only will it not help to go for the low quality, but it can actually confuse your body and have an overall negative effect.  Considering I believe this to be true with all foods that we eat, I didn't find it to be a far stretch.
This sounds simple enough for an adult, but finding good quality, organic whole food vitamins that my kids will eat that isn't packed with refined sugar is a challenge!  I think I've finally found a few options that I'm happy with and thought I'd share!
Smoothies!  My family loves a good smoothie and if I keep it simple, then they will gladly have one every day.  You can find kid's whole food organic vitamins and probiotics in powder form and sneak them into the smoothie!  Here is my go-to recipe that never gets complaints:
1 cup organic frozen berries
1 organic banana
1 1/2 cups almond milk (I like to make my own)
1 scoop of kid's probiotic powder
1 packet of Honest Company powder vitamins (they have one for babies and toddlers and another for kids older than 4)
2 tbsp flax seeds
2 tbsp hemp hearts
Make your own!  I always thought it would be difficult to make a vitamin, but with the powders and liquids, you don't actually have to make the vitamin part, just the yummy gummy part!  Here is my basic recipe – my kids were happy without any added sweetener, but you could definitely add maple syrup, honey or stevia to satisfy the sweet tooth if needed!
Ingredients:
1 1/2 cups of juice (fresh made is best, but you could find an organic, no sugar added version at the store as well)
4 Tbsp of Gelatin (you can order beef gelatin here)
Any vitamin powder/liquid that you want.
Any sweetener that you want. (I would probably add anywhere from 1-4 Tbsp of honey or maple syrup)
Directions:
Pour the juice in a pot, sprinkle the gelatin on top and let it sink in.  Then mix well.
Place the pot on the stove on low heat.  DO NOT bring to a boil, just warm it up so that the gelatin dissolves.
Then add in any of your additions. (sweeteners, probiotics or vitamins) and mix well.
Pour the liquid into molds or a baking pan and refrigerate for 2-3 hours.
Pop out the gummies or cut them into squares if you used a baking pan, and keep in an air-tight container for a few weeks in the fridge!
I do also give my kids the Honest Company gummy vitamins.  They do have a bit of sugar in them, but they are a great treat every once in a while!  As I always say, everything in moderation – so I don't stress over a bit of sugar here and there.  The good thing with these recipes is that they are versatile and you can tweak them to work for you!  Have fun and enjoy!