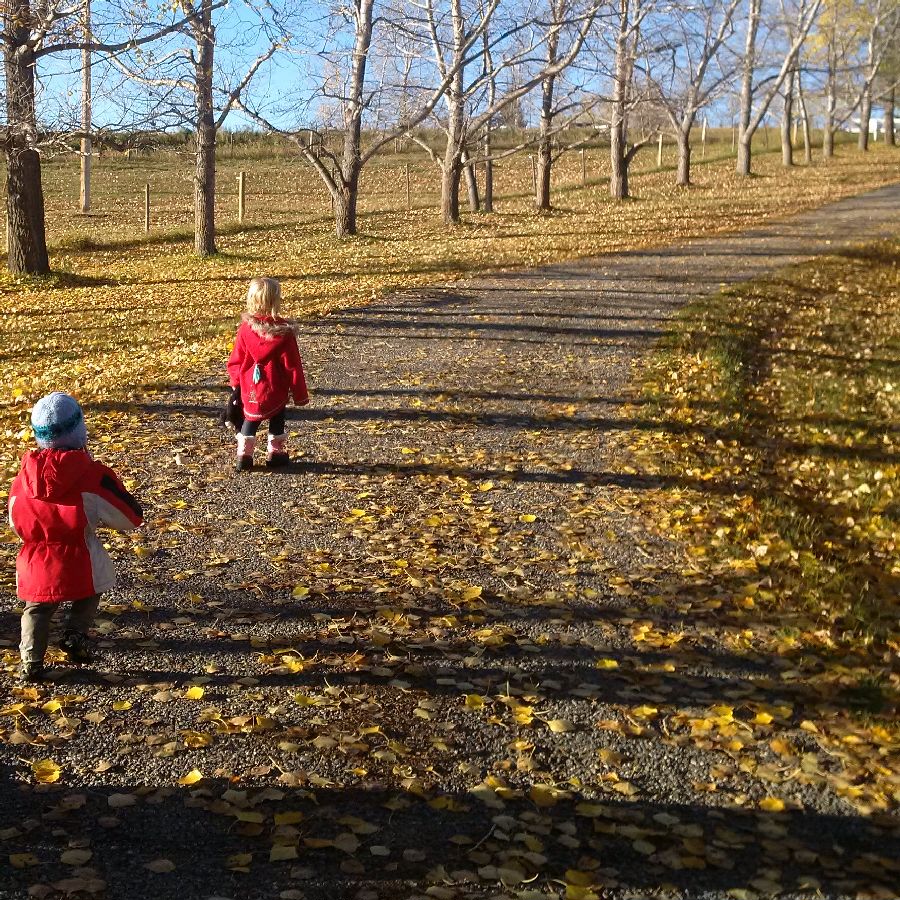 If your child is in Kindergarden you'd better be prepared to face upwards of 12 colds through the year, and about 9 if they are in Preschool! (webmd)  As a mother of three small children, my oldest being in preschool, I don't want to accept these stats! Here's what I plan to do for our family and what I have done in the past to keep colds to a minimum;
Limit the sugar and processed foods! Every time life gets really busy I tend to slack off on our whole food, organic diet. It doesn't take more than a few weeks of eating a less optimal diet before a sniffly nose creeps it's way into our lives or I hear a cough coming from one of the kid's bedrooms at night. I find that my kids catching a cold seems to be a direct reflection of what I'm feeding them. My advice to you, and to myself, is to always be prepared for those busy days and weeks by stocking your freezer with home-made frozen meals and snacks. I love making a black bean shepherd's pie with whatever vegetables I have in the fridge and doubling or tripling the recipe so that I have enough to freeze a few extra meals. It's not that much more work to make a big batch and you'll be thanking yourself when you have a healthy home-cooked meal on those long and busy days.
Another important way to be pro-active when it comes to keeping my family healthy is to fill them up with probiotics. Probiotics seem to make a big difference in not only the immune system, but the digestive system as well. They can be found in yogurt, kefir and other fermented foods and drinks. My kids have recently discovered the new personal sized kefir drinks that might remind you of the Yop that you drank as a kid. Even though they do have sugar in them, I think it's a good treat because of the trade off with millions of good bacteria. I've also just started buying Kevita, which is a sparkling fermented drink that comes in many different flavors. It's sweetened with stevia and contains incredible ingredients such as apple cider vinegar and coconut water. Besides fermented foods, I am a big fan of the probiotic drops ProTectis by BioGaia. It is great for adults, children and infants, doesn't have to be refrigerated and has a bonus of helping with colic! I personally found this to work better for reducing fussiness in my babies than anything else.
Vitamin C, D3 and Zinc are just a few of the vitamins that I find to be a great defense come cold and flu season. I have personally prefer to use the powder forms of these vitamins. Honest company makes these great little packets that are filled with vitamins and probiotics and they are so easy to sneak into your little one's meals. It's also very easy to find Vitamin C in powder form at your local health food store, and that goes great into any smoothie or even just water if you're little one isn't too picky! I've tried many of the whole food, organic vitamins for kids, but unless they are loaded with sugar as well I'm yet to find one that my kids enjoy enough to eat every day.
Other, less conventional ideas are to let our children play outside in the dirt, especially in the morning sun without sunscreen on! They get a healthy dose of vitamin D and the dirt is good for their immune system! Surround them with people that love them unconditionally and let them be themselves. I believe that a child that feels unconditional love from the people around them will be less stressed, which can lead to a stronger immune system. In my opinion, there is no better way to raise a healthy child than to let them be who they are and teach them to always make their own decisions.
These are just some of the ideas that our family chooses to use when it comes to keeping healthy. They don't always work and we aren't perfect, but we're doing our best!