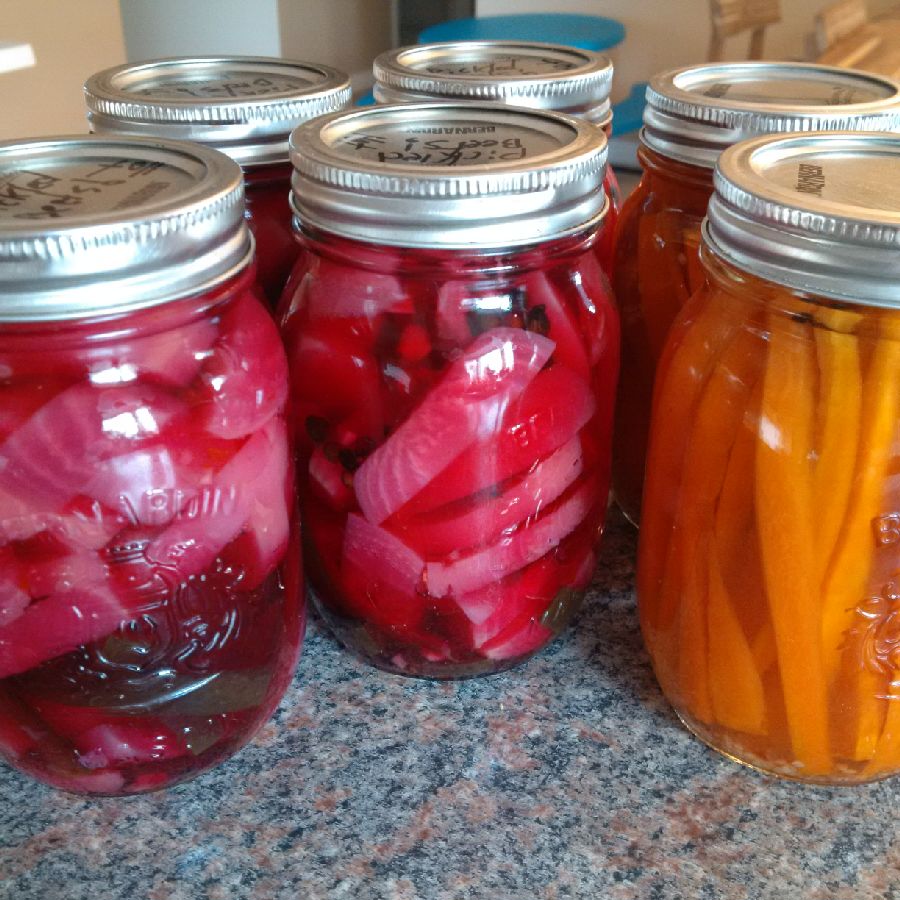 With all of the preserving going on this time of year I figured it was time to spice things up a little bit! This pickling recipe will not disappoint if you're someone who enjoys a little bite in your food!
This recipe makes 6-8 jars (500ml size). If this is your first time canning then I suggest investing in a canning kit such as this one. It's a perfect starter set that we still use for everything in our house! We've even used the the pot for big batches of soup and chili!
Ingredients:
6 lbs of vegetables (beets, carrots or whatever your heart desires)
4 cups of vinegar
2 cups of water
4 medium jalepenos (Sliced and de-seeded)
8 cloves of garlic (peeled and sliced)
2 tbps of salt
1 tbsp of crushed red pepper flakes
2 tbsp of black peppercorns
Steps:
Wash and cook vegetables until fork tender.
Slice vegetables into even chunks or slices. (about 1/4 inch thickness)
Meanwhile put vinegar, jalepenos, garlic, salt, red pepper flakes and peppercorns into a pot and bring to a boil. Then simmer for about 5 minutes.
Fill your hot, sanitized jars with vegetables.
Pour the boiling mixture over the vegetables until they are covered. (make sure you get some of the good garlic, peppercorns and red pepper flakes from the bottom of the pot in each jar!)
Boil the seals and place a seal on top. Screw on the ring hand tight.
Put the jars in the rack and place in boiling water for 10 minutes to ensure that they seal properly.
Enjoy!