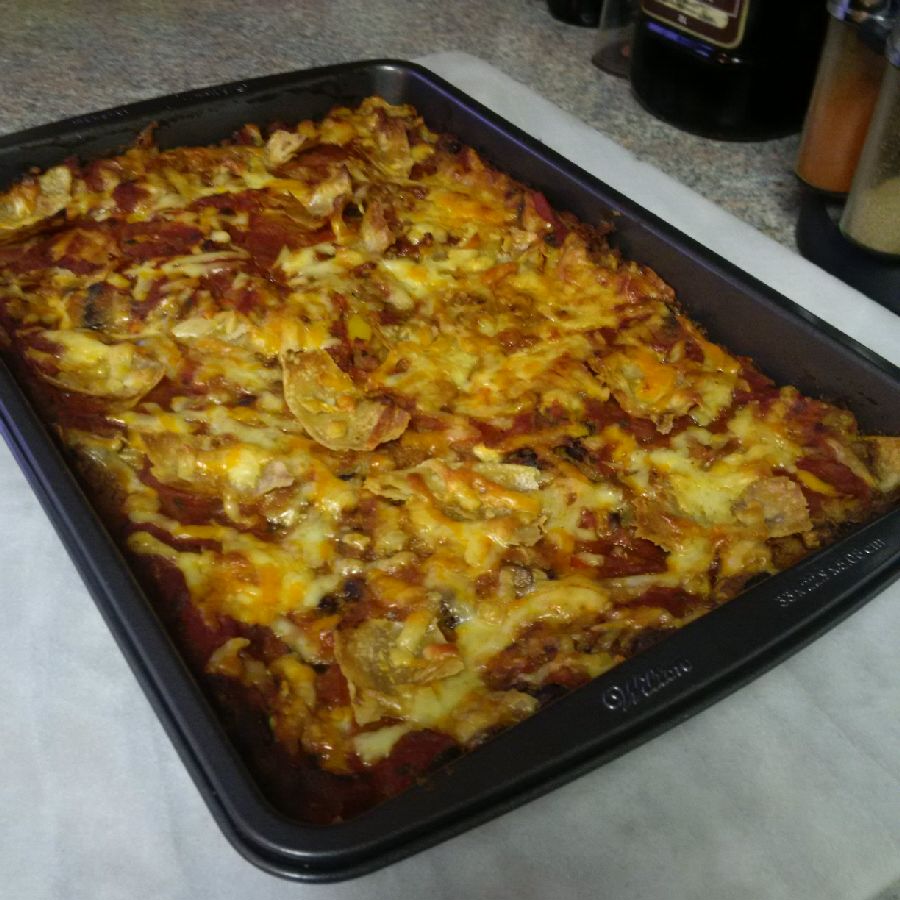 This delicious Mexican Pie is simple, gluten free, vegetarian and can very easily be made dairy free as well.  I make it using all organic ingredients and then you will hardly feel guilty going back for seconds or thirds!  It's one of those recipes that you can play with and make with ingredients that are usually in your pantry at most times.
Ingredients:
Steps:
Fry up the onion, garlic and peppers in the olive oil until tender.
Add the black beans, re-fried beans, paprika, cumin, garlic powder and onion powder.  Add the water and stir continuously for a few minutes.
Now that your filling is done you can make the layers in your pan.  Preheat the oven to 350 degrees.
Grease the bottom of a baking pan and place tortilla shells in the bottom of the dish.  (if you have a few round pie dishes this will usually make 2 pies and the tortilla shells fit perfectly!)
Then do a layer of the filling about 1/4 inch thick.
Then add a layer of salsa.
Then you can add some optional grated cheese.
Repeat the last 3 steps and then top it off with grated cheese and/or crumbled tortilla chips.
Bake the dish/dishes at 350 degrees for half an hour and serve!
You can make 2 pies and freeze one before you bake it – or cook them both for larger families.  I serve this dish with fresh made guacamole and salsa.  Feel free to add corn or jalapenos to the filling if you'd like.  You can honestly alter this dish quite a bit depending on what's in your fridge, so it's a great recipe to have on hand!
Enjoy!  Hasta luego!