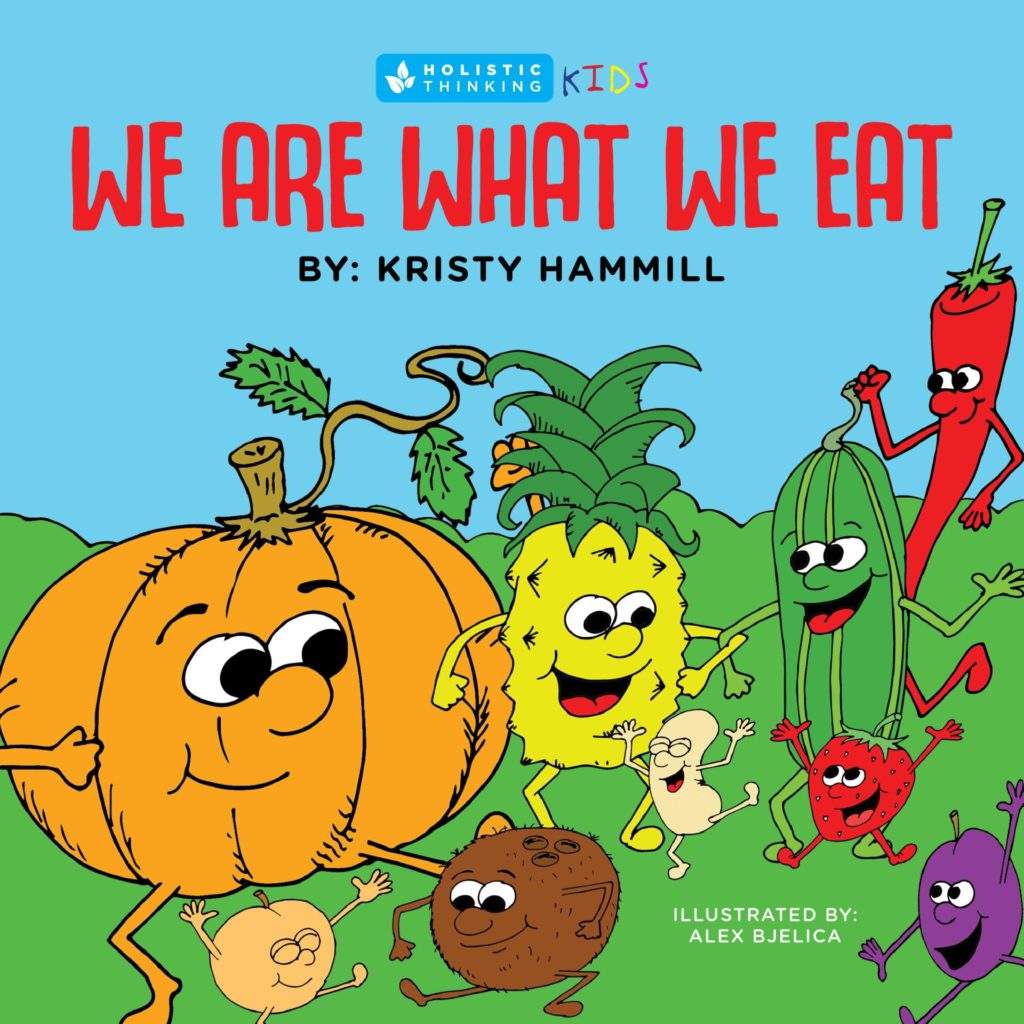 The best way to give our kids an advantage when it comes to health is to feed them healthy, whole foods.  But sometimes there ends up being a negative association between what's tasty and what's healthy.  So I'm very excited to announce the second book published in the Holistic Thinking Kids series – We Are What We Eat! 
The book is about whole food choices!  The rhyming, talking food characters in this book are full of hilarious ideas for finding nutritious, delicious snacks.
"Looking for a salty snack to munch on?  Make chips out of kale to get your crunch on!"
It's fun to read, and the kids love hearing it.  It speaks their language, so they just might listen!
Let me know what you think!