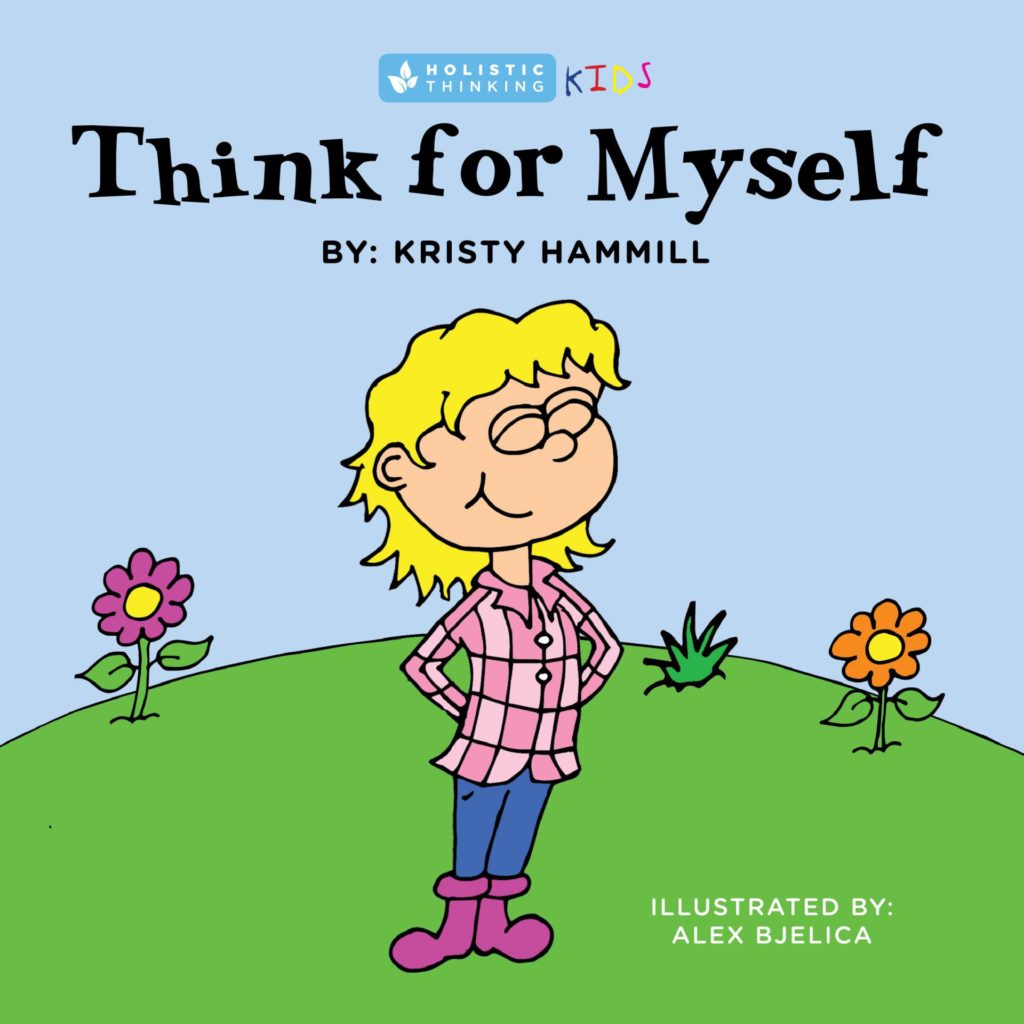 Your life is too valuable to live like everybody else!  Let's teach our kids to think for themselves.  If we, as parents, can encourage our children to be comfortable with their own unique ideas, we can help them be confident, creative and express the wonderful qualities that make them who they are.
This is exactly what inspired me to write my first children's book!  It's about my 4 year old daughter and how she is great at making her own decisions.  The book is called "Think for Myself." and it is available on Amazon!  I'm very excited about this book, not only because it's the first book that I've actually published, but because I honestly believe that one of the most important lessons that we can teach our kids is to think for themselves.  I think that children naturally do have their own mind until they slowly start to feel the pressure to be like everyone else in order to "fit in".  If we encourage our kids to be themselves, and know that it's okay to be a little bit different, then perhaps they will continue to be confident and realize that they can still be themselves even when others have opinions apart from their own.
If you're a parent that feels the importance of raising strong children that can confidently make their own choices, then you will love reading them this book about Lilly.  Just wait until you hear some of her crazy ideas and how she has no problem being herself!
Read the book and let me know what you think!  I'm working on an entire "Holistic Thinking Kids" Series and would love some feedback on this first book!
Happy reading!!